Sword at Sunset
has already picked up the link from
http://blueremembered.blogspot.co.uk/
or
http://rosemarysutcliff.com/
but just in case you didn't (and so I've got the link)
I haven't watched it yet, but am looking forward to it!
Also, muchly amused by this review: "
Of the two or three weddings I have been forcibly removed from, the most memorable was in Lewes. "How can you say you don't like Rosemary Sutcliff?" I angrily demanded of the classicist groom, "You're getting married in the very Sussex Downs that fired her imagination." The desk sergeant who brought me morning tea in the cells agreed.
"
And while I'm at it, there is this!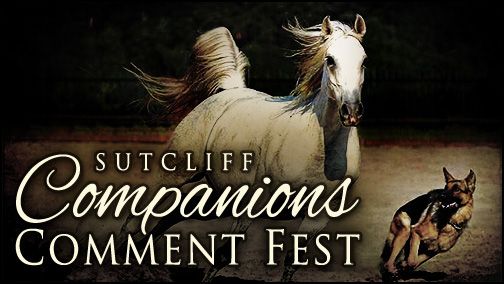 I suspect that probably anyone who really wants to watch a three and a half hour play based on Sutcliff's Arthurian epic,